Tour host Ingrid Gaiotto has many family threads connecting her to Piemonte. Here she looks through her family photo album:
My great-grandfather and great-grandmother, Pierino and Angela Gonella; with their children, my maternal grandfather Francesco and his sister Lena.
Pierino and Angela were both factory workers in Torino, the capital of Piemonte.  They met, married and moved to Tollegno (a town located five minutes from Biella, a city famous for its wool mills) because work was available at the Lanagatto wool mill.
This family portrait would have been taken in the late 1920s (my grandfather having being born in 1922).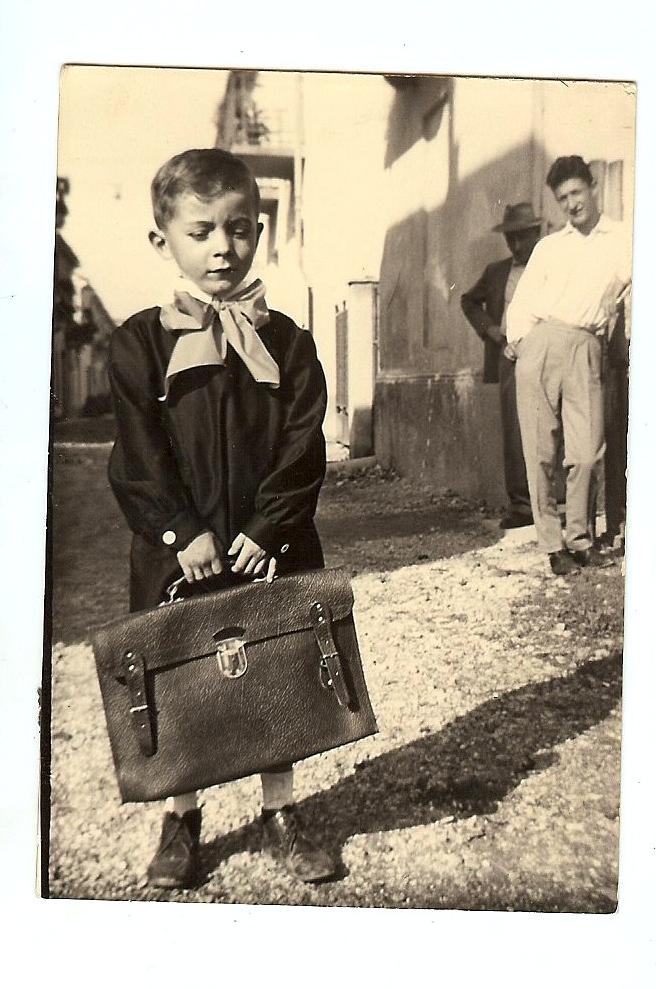 My Nonno (grandfather) Francesco Gonella, dressed in classic Italian school uniform garb in Tollegno in the late 1920s.
Fifty years later, in September 1977, five minutes from Tollegno, in Gaglianico, another outlying town of Biella, I would be dressed in almost exactly the same uniform, holding a satchel very similar to Nonno's, eager for my own first day at school.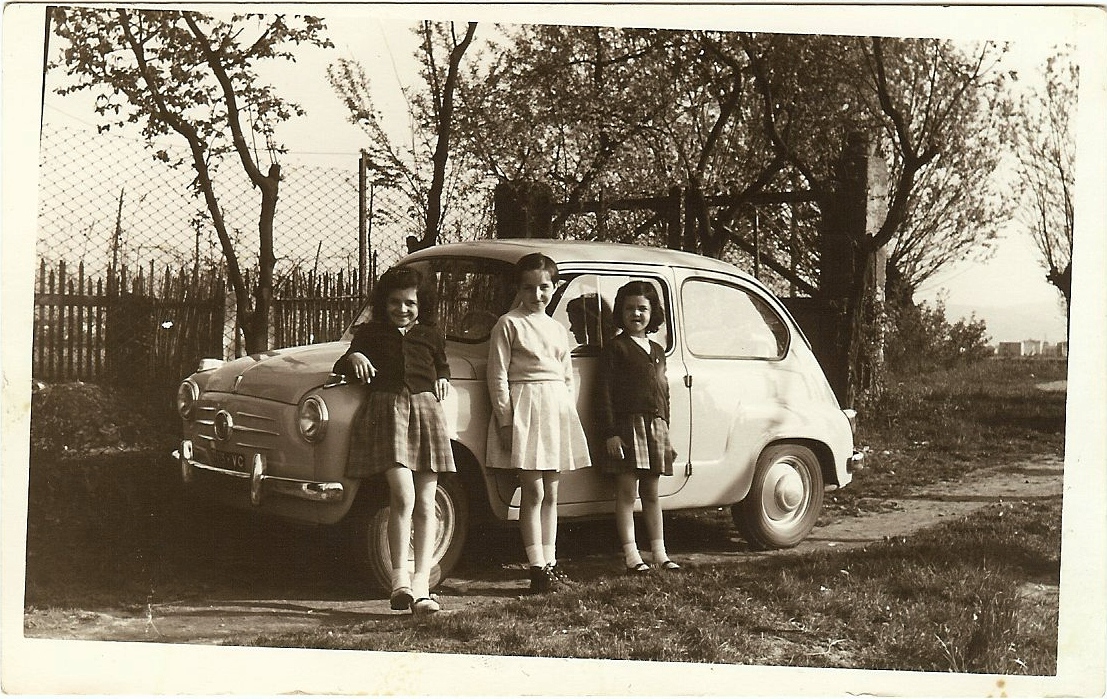 Here Francesco's daughter, Marisa – who is my mother (born in 1948) – is standing between her cousins Bruna (left) and Laura (Lena's children) in front of her Dad's Fiat 600 in Tollegno, where she grew up. The little car is barely higher than they are. This would have been taken in the mid to late 1950s.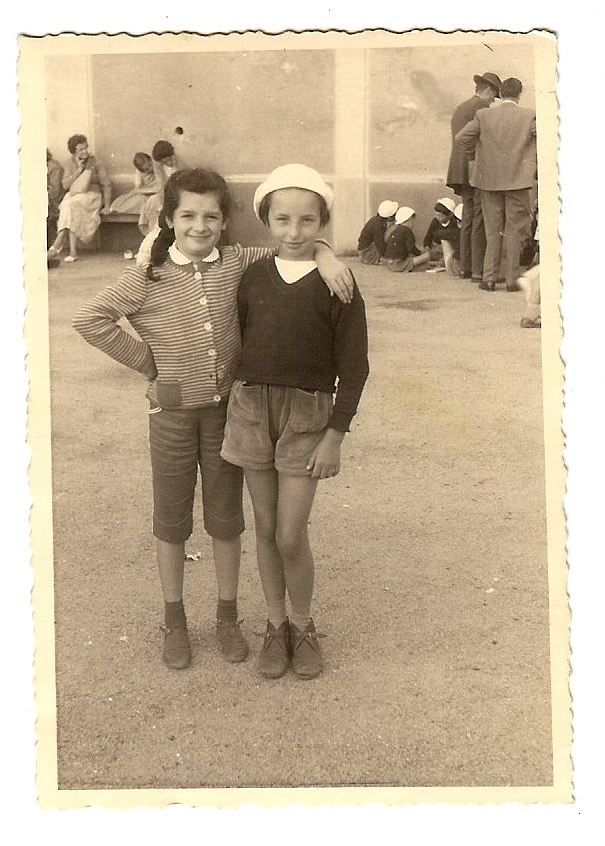 My mother Marisa Gonella (in white bucket hat) was attending summer camp at the Panoramica Zegna, a nature reserve situated in the pre-alpine hills that surround Biella.  Here Marisa is enjoying a visit from her cousin Bruna.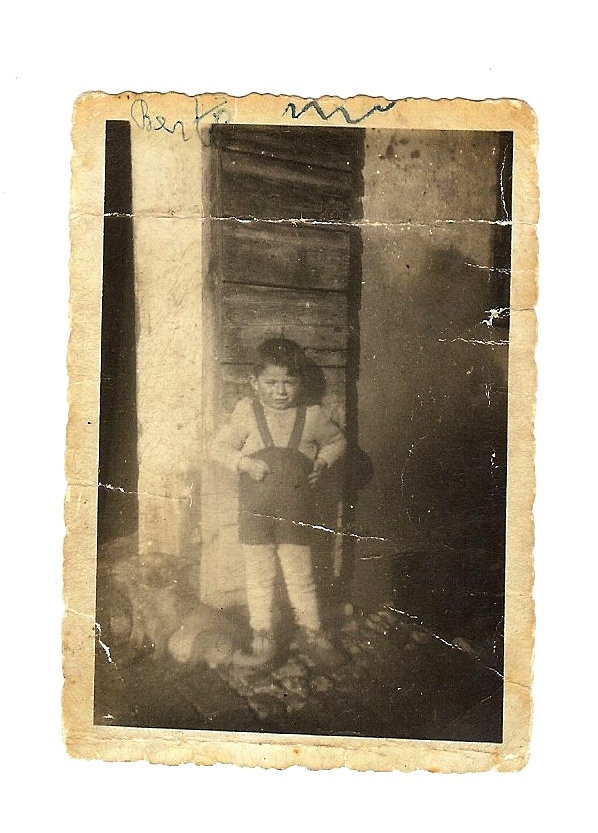 My father Gilberto Gaiotto (born in 1944), known affectionately as Berto, as a chubby-cheeked little boy. He grew up on various farms in the Veneto region, near San Dona' di Piave, near Venice.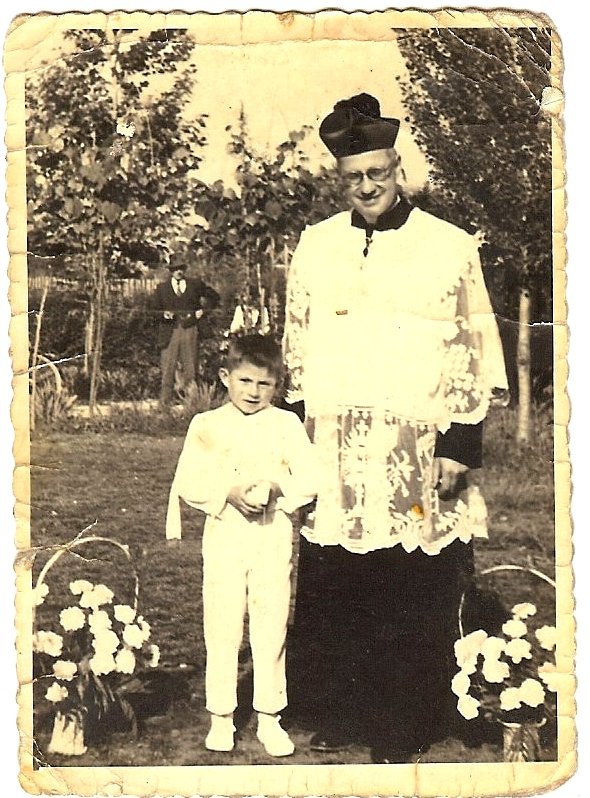 My Dad on the day of his First Communion standing with the local priest and family advisor, Don Ferruccio. This was taken in 1950 at Croce di Piave, where Dad was born and living at the time; and a few years before his family moved to Piemonte in search of work.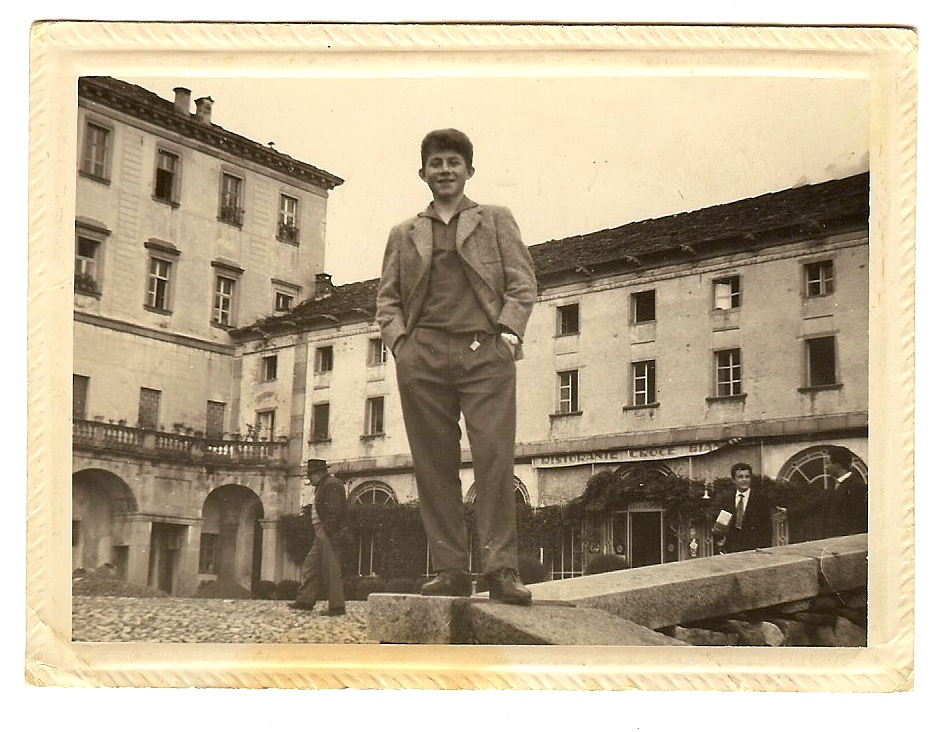 Gilberto is standing in front of the famous Ristorante Croce Bianca in the late 1950s (the restaurant is still operating today), at the world-renowned pilgrimage site of the Santuario D'Oropa – a sanctuary dedicated to the veneration of the Black Madonna. It is located at the foot of Mount Mucrone, not far from the city of Biella.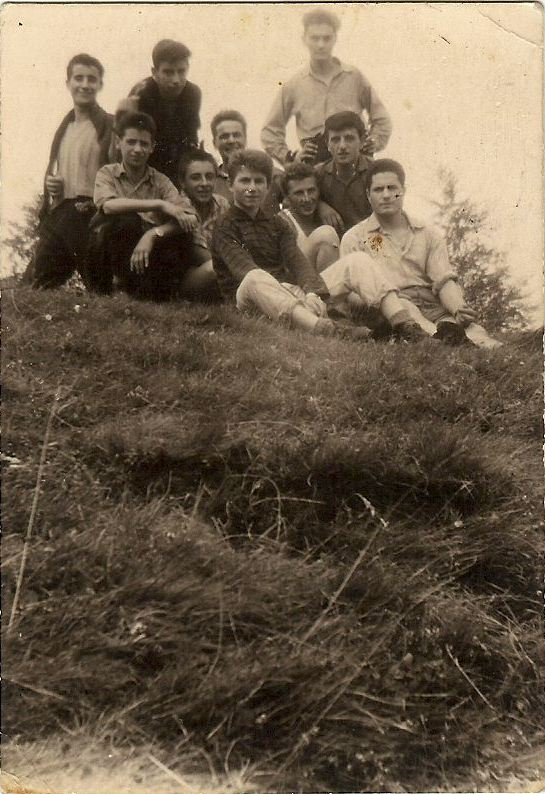 Gilberto (centre front row) in the hills above the Santuario di Graglia (near Biella) as a young man with his friends, in the 1950s. They were spending a weekend in the mountains.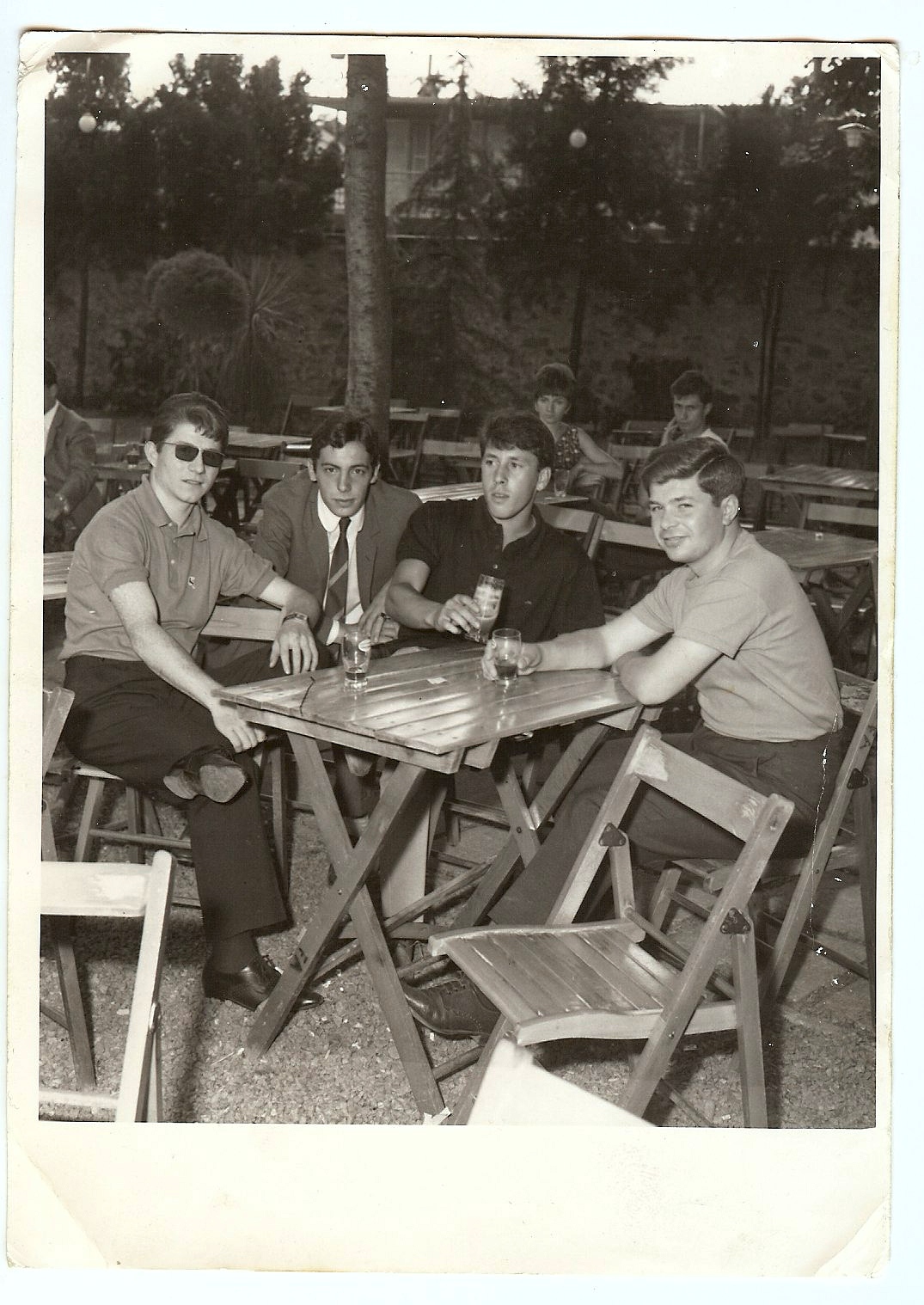 Gilberto (wearing sunglasses) enjoying Ferragosto in Andorno in the mid 1960s. Ferragosto Andornese is an event that lasts all through August, with feasting, eating, dancing and music.  This photo was taken at the Parco La Salute, with Gilberto's good friends, Giorgio, Gianfranco and Giancarlo.

'
Mum and Dad met in Biella, where Dad was living and working as a fitter and turner at the Ford factory. Mum, who had migrated with her family to Melbourne in 1960 (aged 12) had returned to Biella for a holiday to visit her relatives and had met Dad at her Zia (Aunt) Lena's bar, where he was a regular.  They were married in Biella on 12 December 1970.
Here they are holidaying in Venice, looking young and fabulous, the summer before their wedding.
A presto!
– Ingrid Gaiotto