---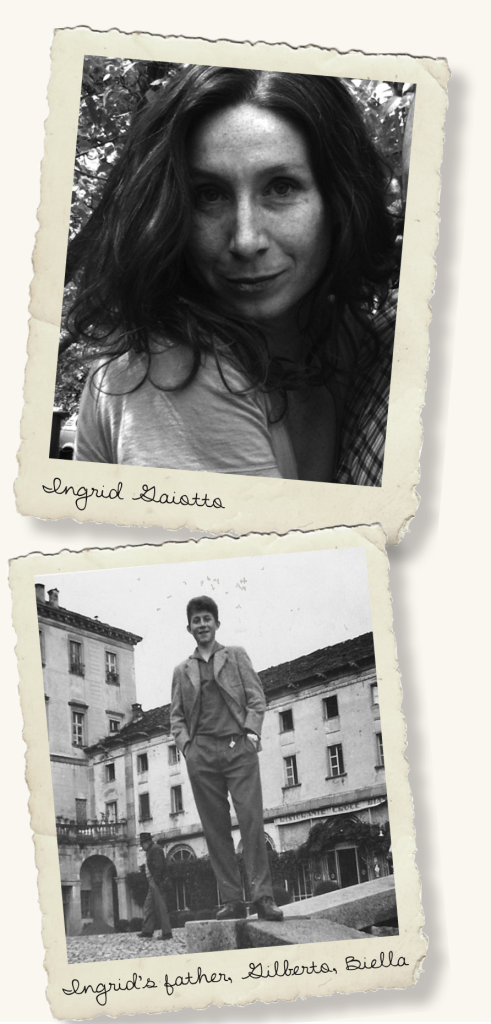 YOUR HOST – INGRID GAIOTTO
Ingrid Gaiotto is a professional interior designer and educator originally from Biella in Piemonte, Italy. Together with her family she now lives in Castlemaine in Central Victoria, where they offer their own little slice of Italy, a cafe by the name of Origini.
Ingrid's passion for Italy – and Piemonte, in particular – inspired In giro Tours, which offers a unique and unforgettable travel experience 'going around' and sharing in her hometown and this spectacular Italian region.
Ingrid offers intimate knowledge of the area, its places and people. As host and guide, she is enthusiastically welcoming and gracious 'at home' in Piemonte.
INGRID'S FAMILY ORIGINS
Tour host Ingrid Gaiotto has many family threads connecting her to Piemonte. Here she looks through her family photo album: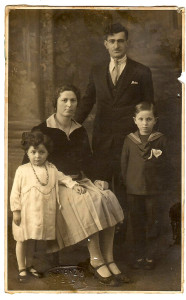 My great-grandfather and great-grandmother, Pierino and Angela Gonella; with their children, my maternal grandfather Francesco and his sister Lena. Pierino and Angela were both factory workers in Torino, the capital of Piemonte. They met, married and moved to Tollegno (a town locate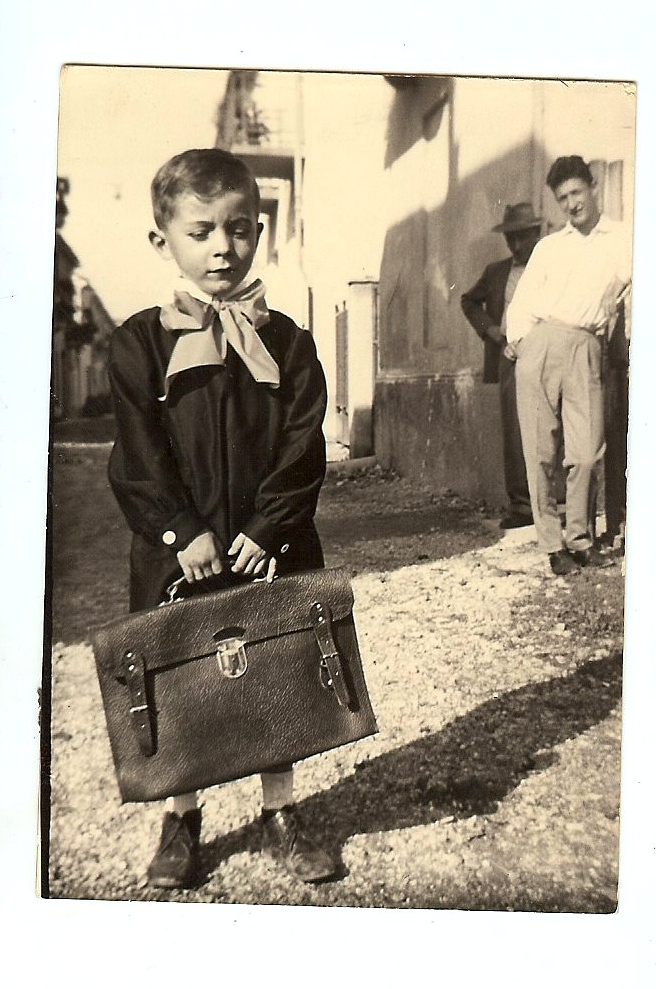 d five minutes from Biella, a city famous for its wool mills) because work was available at the Lanagatto wool mill.
This family portrait would have been taken in the late 1920s (my grandfather being born in 1922). My Nonno (grandfather) Francesco Gonella, dressed in classic Italian school uniform garb in Tollegno in the late 1920s. Fifty years later, in September 1977, five minutes from Tollegno, in Gaglianico, another outlying town of Biella, I would be dressed in almost exactly the same uniform, holding a satchel very similar to Nonno's, eager for my own first day at school.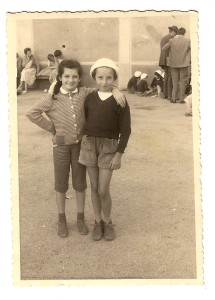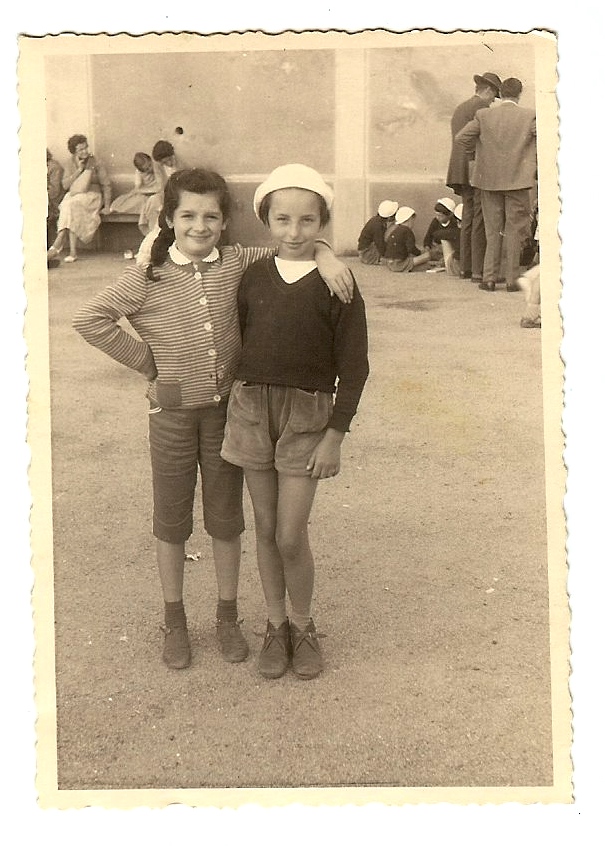 My mother Marisa Gonella (in white bucket hat) was attending summer camp at the Panoramica Zegna, a nature reserve situated in the pre-alpine hills that surround Biella. Here Marisa is enjoying a visit from her cousin Bruna.
Here Francesco's daughter, Marisa – who is my mother (born in 1948) – is standing between her cousins Bruna (left) and Laura (Lena's children) in front of her Dad's Fiat 600 in Tollegno, where she grew up. The little car is barely higher than they are. This would have been taken in the mid to late 1950s.